How to Install Coir Logs?

5 Easy Steps to Install Coir Logs by Yourself
Whether it's a site that requires erosion control, and soil stabilization or landscaping for a rain garden, installing coir logs can be done hassle-free as it is the perfect DIY solution!
Prepare the area by clearing any debris, rocks, or vegetation.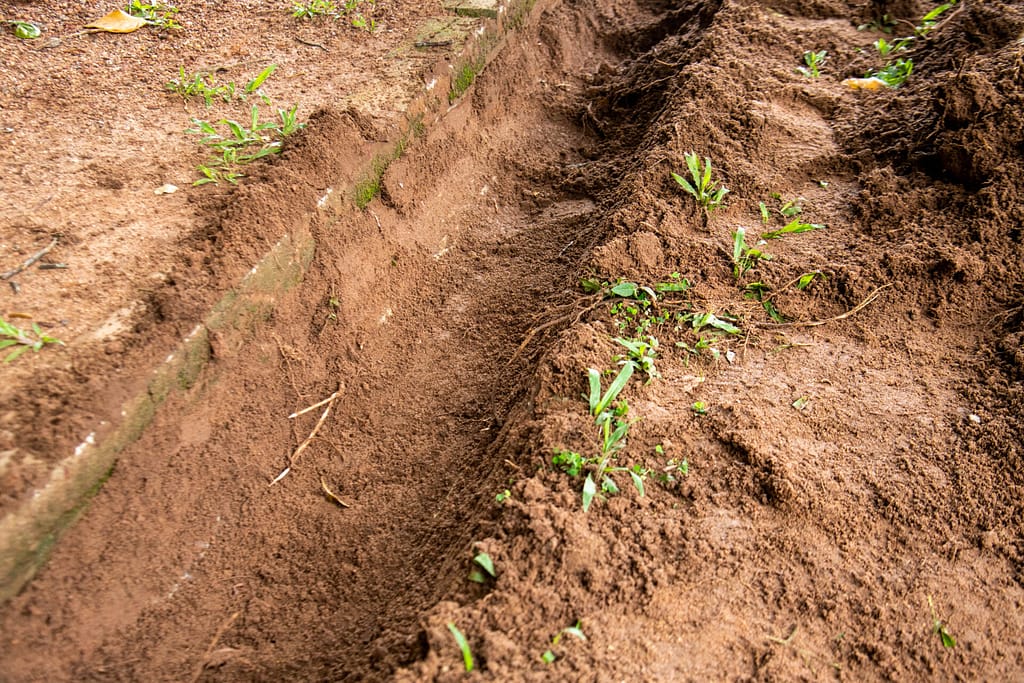 Densely place the coir logs perpendicular to the slope or direction of the water flow
Tips for extra protection based on installation site:
Overlap coir logs to prevent water from moving between the logs,

and/or stack them on top depending on the height of the shoreline.

Angle the ends of the log uphill to prevent flow around the coir log.
Secure the coir logs by driving the stakes into the ground along the side of the log and not through the center of it, with an interval not exceeding 1m. (you might have to use stakes on both sides of the log on flat terrains)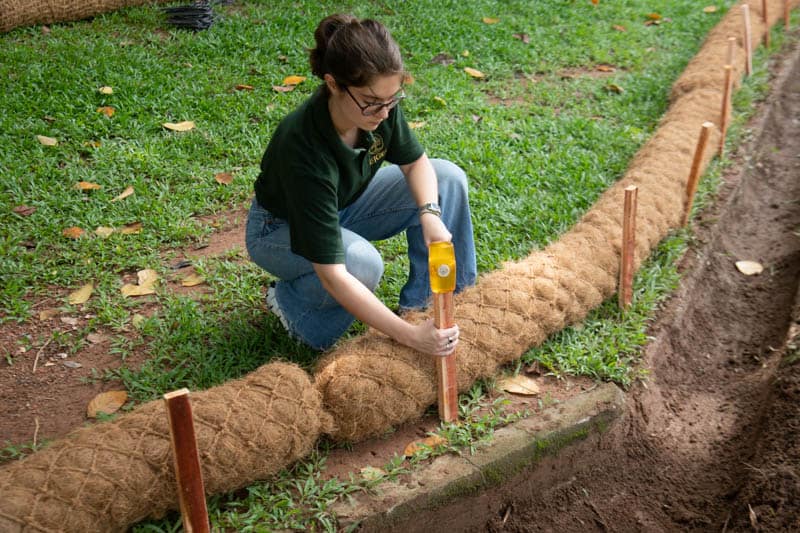 The stakes should ideally sit flush with the top of the log and not too high above the logs. (Two-thirds below the ground and one-third above)
For additional anchorage, interlace coir rope between the stakes and the log.
To further prevent sedimentation and movement of soil around the coir log installed areas, place coir mesh rolls (geotextiles) by unrolling them along the slopes. When vegetated both the coir logs and coir geotextile fabric will provide the mechanical strength necessary to hold the soil in place, establishing natural shorelines and thereby preventing erosion and sedimentation.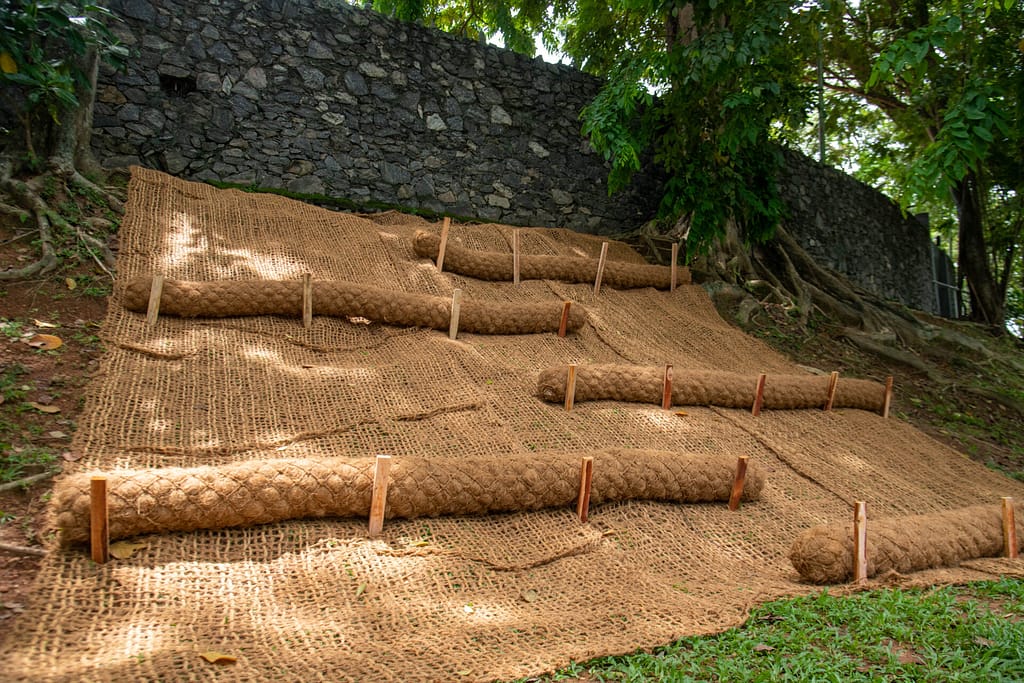 Read more about our high-quality coir logs and browse our available range. Contact us for more information on questions related to installation and our customizable solutions.