OUT OF STOCK

Jute Mesh Soil Saver – 1.22m x 68m | 500GSM
$197.98
HEIGER Jute Mesh (Hessian Fabric) is your eco-friendly solution for reliable erosion control. It's 100% natural and biodegradable and promotes healthy vegetation growth.
Out of stock
Description
Premium Quality Jute Mesh
Explore the features of Australian Jute Mesh
Explore few applications of HEIGER Jute Mesh
How to Install Jute Mesh for Effective Erosion Control?
Our DIY guide will take you through 6 hassle-free steps.
Whether it's a site that requires erosion control, and soil stabilization or landscaping for a rain garden, installing jute mesh can be done hassle-free!
Looking for Jute Mesh in Australia? Choose HEIGER Australia!
The use of this fabric to combat soil erosion is a well-established practice. It serves as a natural filter and buffer against harsh climatic conditions. Unlike plastic meshes that harm the environment, eco-conscious gardeners and landscapers are turning to traditional biodegradable fabrics for their landscaping needs. HEIGER Australia is your trusted supplier of 100% biodegradable jute erosion control products, serving customers nationwide.
Since our establishment in Melbourne we've ben providing high-quality, eco-friendly services to a diverse clientele, including civil contractors, government departments, and private landowners. We consistently go above and beyond to meet our customers' needs. Order from us today and experience the difference!
Discover the Advantages of Jute Mesh:
Jute, a versatile material used for centuries, has gained popularity in horticulture and landscape design for its remarkable properties. It's a natural, 100% biodegradable material that excels at retaining mulch for new growth and effectively combating short-term erosion.
Product Features:
100% natural and biodegradable product.
Ideal for short-term erosion protection.
Excellent for mulch retention.
Assists in revegetation processes.
Life span can vary from 6 to 12 months depending on climatic conditions.
Available in various formats:
By the brick
By the roll
As a bale
For larger quantities or specific requirements, please don't hesitate to contact us, and we'll help you find the best solution.
Get Your Jute Mesh in Melbourne at HEIGER Australia:
When you're working on a project, budget and time are crucial factors. That's why we've eliminated middlemen and distributors from our supply chain. We maintain ample stock at our warehouse, ensuring that your order is shipped promptly upon placement.
Our dedicated team is always ready to assist you with your purchase. If you're unsure about which jute matting or soil erosion protection products are suitable for your property, give us a call. Our experienced team has dealt with a wide range of properties and installations and can recommend the right products for your needs. Alternatively, reach out to us via email, and we'll respond promptly.
Place Your Jute Mesh Order Today at HEIGER Australia!
At HEIGER Australia, we have had the privilege of serving numerous satisfied customers over the years, many of whom have left kind reviews on Google. You can also view the effectiveness of our environmental products in action through our gallery and stay updated with valuable tips and advice for erosion control measures on our social media accounts.
Don't delay; place your order today, and we'll ensure it reaches you promptly, wherever you are and whenever you need it!
"Wow, HEIGER's Jute Mesh really saved my backyard from turning into a muddy mess! Easy to install, and now my grass is lush and green. It's like a magic carpet."
"I ain't no landscaper, but HEIGER's Jute Mesh made me feel like one! Held up through rain and sun, my hillside's still standing strong. Money well spent!"
"Couldn't be happier with HEIGER's Jute Mesh. My plants are thriving, and it's eco-friendly too! A win-win for Mother Nature and my garden."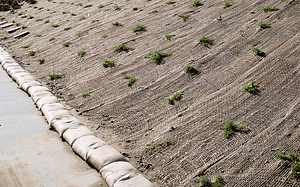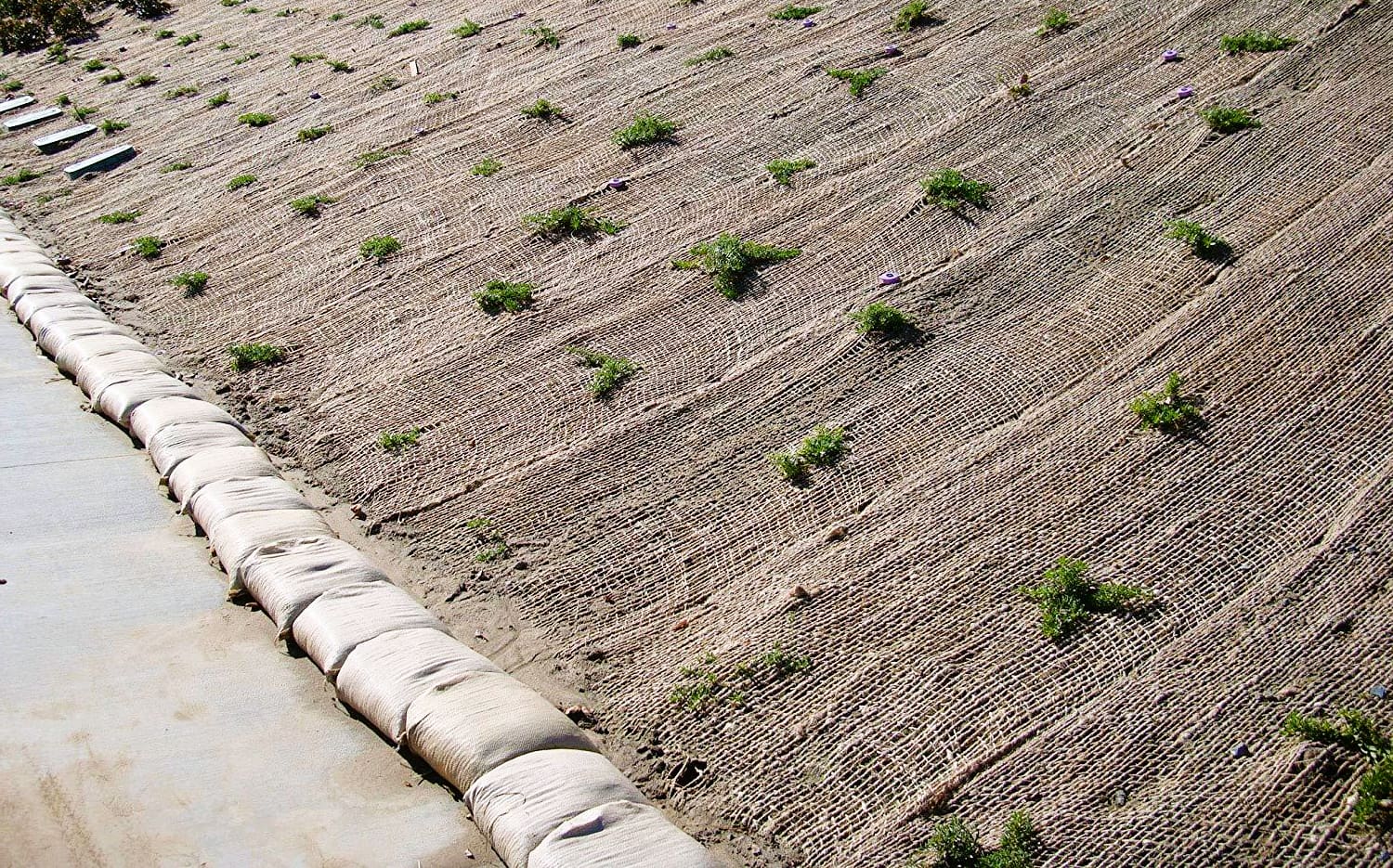 6 Easy Steps to Install Jute Mesh by Yourself
Read More »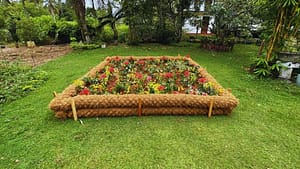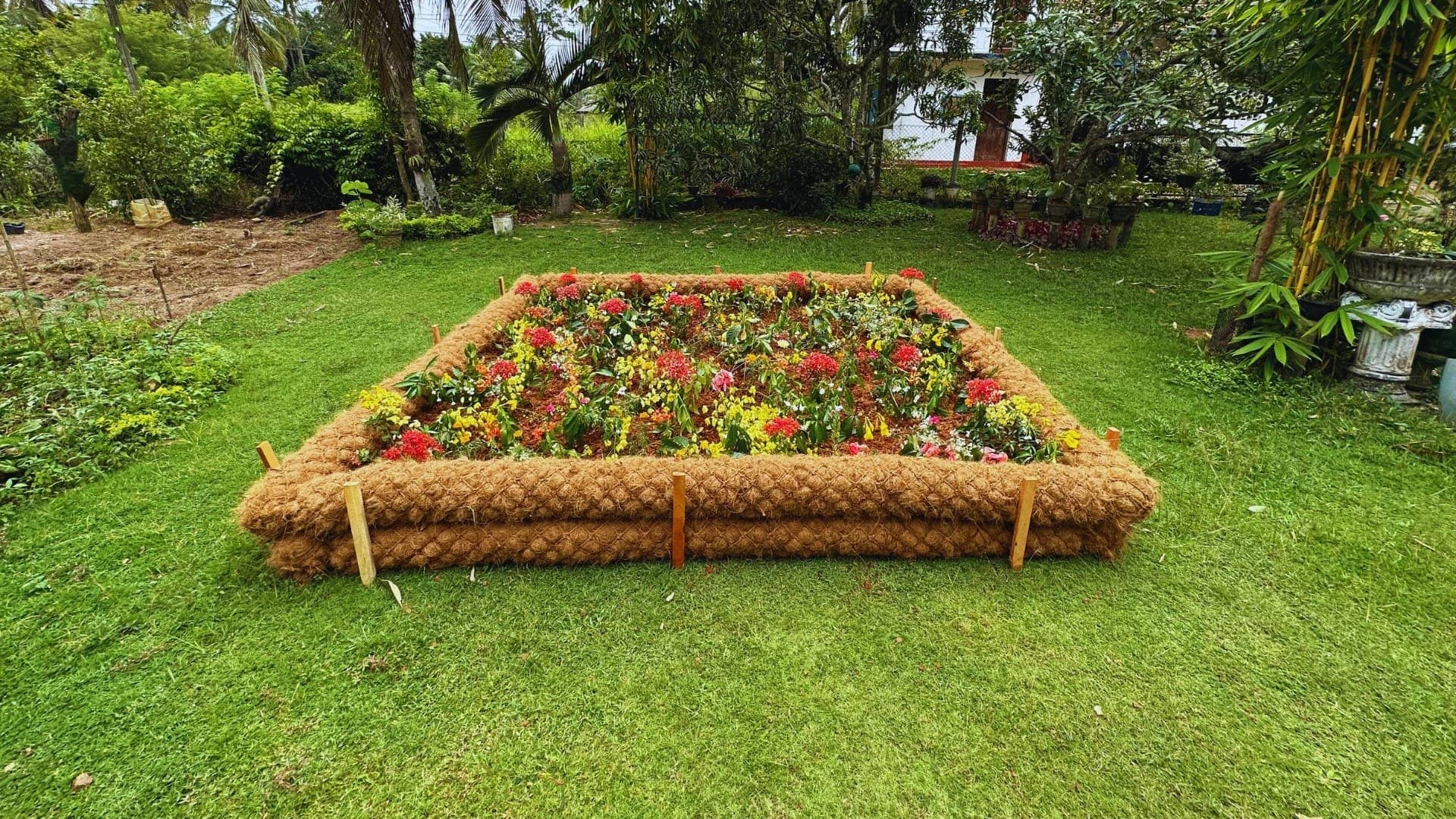 In this article, you will learn everything about building a raised garden bed using HEIGER Coco Blocks in the shape of an square.
Read More »
In this article, you will learn everything about building a raised garden bed using HEIGER Coco Blocks in the shape of an ellipse.
Read More »
Additional information
| | |
| --- | --- |
| Length | 68m |
| Width | 1.22m |
| Density | 500GSM |
| Material | Jute |