Coco Raised Garden Beds
$390.00 – $540.00
Create stunning and sustainable raised garden beds with HEIGER Coco Blocks. Made from 100% natural coir, these blocks are not only aesthetically pleasing but also resistant to decay, ensuring long-lasting durability. HEIGER Coco Blocks foster healthy plant growth while reducing water usage as they enhance optimal airflow and retain moisture. Their flexibility allows you to shape unique designs that perfectly fit your garden layout. Select a shape that fits your style!
Description
HEIGER Nature Beds are high-quality Australian raised garden beds. We offer extensive raised garden bed options for home and commercial gardeners. Build your own stunning and eco-friendly raised garden beds with HEIGER Coco Blocks. 
They are made from 100% natural coir. This makes them eco-friendly, sustainable, and an aesthetically pleasing solution to your home garden.
HEIGER Coco Blocks are specifically designed to be versatile building blocks. Select from an extensive range of raised garden bed arrangements with HEIGER Nature Beds.
The Perfect Family Project
Create a garden of everlasting memories!
HEIGER Coco Blocks enable you to experience the ease and safety of creating stunning raised garden beds. You can create these beds with minimal tools and expertise. We have designed this as a family-friendly activity.
It is simple and enjoyable for everyone, including those with little gardening experience. The lightweight design and easy handling of the HEIGER Coco Blocks make installing raised garden beds a breeze. Create various raised garden bed shapes effortlessly with the Coco Blocks.
Our HEIGER Coco Blocks offer a safe option, especially for children, as they eliminate the need for sharp tools during installation. Kids can participate in arranging and stacking the blocks with just a few basic tools, such as a shovel and a mallet.
How to Build a Raised Garden Bed?
Our DIY guide will take you through hassle-free steps.
Pick your favourite shape from the list of our guides, and start building your beautiful and sustainable garden bed!
Aesthetically Durable Raised Garden Beds
Unlike timber beds that can rot or metal beds that can rust over time, HEIGER Nature Beds are made from durable and long-lasting Coco Blocks. They are resistant to decay, ensuring that your garden beds remain intact. 
Our Coco Blocks have an organic texture, making them look aesthetically pleasing. HEIGER Coco Blocks seamlessly blend with the planted greenery and develop a weathered appearance over time without compromising the structure of the raised garden bed.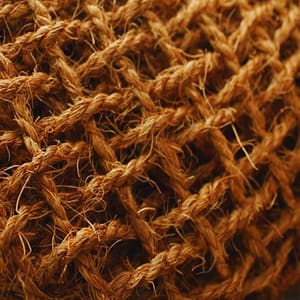 Extremely Flexible Home Garden Beds
HEIGER Nature Beds provide unparalleled flexibility in design. Building a raised garden bed is no longer complicated. Just arrange the HEIGER Coco Blocks into your desired shapes and secure them with stakes.
With the ability to shape and mold the Coco Blocks, you can create unique and customized bed shapes to fit your home garden layout perfectly. Whether you desire curved edges, intricate patterns, or specific dimensions, HEIGER Nature Beds adapt to your vision effortlessly.
Organic & Sustainable Planter Boxes
By choosing HEIGER Coco Blocks for your raised garden beds, you're making an eco-conscious choice. These blocks are made from 100% natural coir, a sustainable material derived from coconut husks. Moreover, the porous nature of our Coco Blocks promotes optimal airflow through the soil, preventing waterlogging and facilitating root respiration. They also act as a natural sponge, gradually releasing nutrients to nourish your plants, while helping retain moisture in the soil.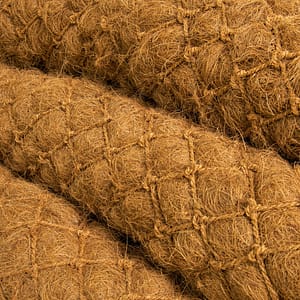 Highest Quality Raised Garden Beds Australia
Raised garden beds shop online
Discover the perfect harmony of form and function with our high-quality planter boxes. If you're looking to buy raised garden beds online in Melbourne and around Australia, you've come to the right place. Our durable raised beds are designed to withstand the Australian elements while adding a touch of elegance to your garden.
At HEIGER, we take pride in offering the finest selection of beautiful raised garden beds Australia has to offer. Our handcrafted planter boxes are not only visually appealing but also built to last, ensuring your gardening endeavours are met with success year after year.
Why settle for ordinary when you can have extraordinary? Our high-quality planter boxes transform your gardening dreams into reality, providing a sturdy foundation for your plants to thrive. Experience the convenience of shopping online for top-tier, durable raised beds that combine practicality and aesthetics seamlessly.
When you choose HEIGER, you're choosing more than just garden beds – you're investing in the future of your outdoor space. Create an enchanting garden sanctuary with our beautiful raised garden beds that Melbourne gardeners adore. Don't miss out on the opportunity to enhance your garden with our exceptional selection. Shop online now and experience the difference for yourself.
DIY Beautiful Raised Garden Beds in Australia
Make Your Garden Amazing with Natural Coir Coco Blocks!
Have you heard about our Coco Blocks? They're made from 100% natural coir, which is a fancy way of saying they're really eco-friendly. If you're thinking of creating raised garden beds in Australia, even in Melbourne, these blocks are just what you need. You can buy them online and have a fun DIY project.
At HEIGER, we're excited about these Coco Blocks because they're like pieces of nature you can use to build something cool. Since they're made from coir, they're strong and they help your plants grow. When you put them together, they make sturdy raised garden beds that look good too, like they belong in your garden.
So, if you want to make your garden special and help the planet at the same time, try out our Coco Blocks. They're natural, they're easy to use, and they make your garden awesome! Check them out online and get ready to have some gardening fun. Your garden will thank you for it!