OUT OF STOCK

Wooden Garden Arch
$469.39 – $489.98
Transform your garden into a captivating outdoor retreat with HEIGER Wooden Garden Archs. This elegant and sturdy garden arch adds a touch of sophistication to your landscape, providing structural support for climbing plants and a beautiful focal point for your outdoor space.
Description
Why Buy HEIGER Wooden Garden Arch?
Experience the HEIGER difference
The Versatile Garden Arch
Shop our Australian Garden Arch Trellis
How to Install Garden Arches?
Our DIY guide will take you through hassle-free steps.
Whether you're aspiring to create a captivating garden focal point or searching for an elegant solution to support your climbing plants, incorporating a wooden garden arch can be effortlessly transformative!
Multiple Structural Designs
Looking for Wooden Garden Arches in Australia? Choose HEIGER Australia!
Elevate your garden's elegance with HEIGER Australia's premium Metal and Wooden Garden Arches. Unlike lesser alternatives, our garden arches are crafted from high-quality and eco friendly wood, ensuring durability and timeless style. Serving customers nationwide, HEIGER Australia has been a trusted supplier of top-quality, aesthetically pleasing garden products since our inception in Melbourne. Order from us today and experience the difference!
Discover the Advantages of HEIGER Garden Arch Trellis:
Our Wooden Garden Arches combine beauty and function seamlessly. Here are some key features:
Key Features:
Premium Construction: Crafted from high-quality, weather-resistant materials for enduring beauty and structural integrity.

Elegant Design: The trellis's graceful curves and timeless aesthetics create a stunning focal point in your garden or outdoor area.

Versatile Support: Ideal for nurturing climbing plants such as roses, vines, and clematis, enhancing your garden's vertical appeal.

Simple Assembly: Hassle-free assembly with easy-to-follow instructions and all necessary hardware included.
Applications:
HEIGER Garden Arch Trellis offers versatile outdoor garden landscaping designs:
Garden Accent: Make it the centerpiece of your garden, adding a touch of elegance to your outdoor space.

Vertical Garden: Transform your trellis into a vertical garden, maximizing your planting space.

Divide Outdoor Areas: Use it to separate different outdoor areas, adding structure and definition to your landscape.

Climbing Plant Support: Provide sturdy support for climbing plants and create lush garden walls.
Why Choose HEIGER Garden Arch Trellis?
Experience the HEIGER difference:
Quality Assurance: We're committed to delivering top-notch garden arch trellises that stand the test of time.

Timeless Beauty: Our trellises are designed not only for functionality but also to elevate the visual appeal of your outdoor space.

Expert Guidance: Our experienced team can assist you in choosing the perfect garden arch trellis for your landscape.
Get Your Metal/ Wooden Garden Arch & Trellis in Melbourne at HEIGER Australia:
We recognize the importance of budget and time in your gardening project. At HEIGER Australia, we eliminate intermediaries and distributors from our supply chain, providing competitive prices and swift deliveries. With ample stock at our warehouse, your order will be processed promptly and shipped to your location upon placement.
Our experienced team is always ready to assist you with your purchase. If you have inquiries about selecting the right garden arch for your landscape or need advice on optimizing your garden design, don't hesitate to contact us. We've successfully collaborated on various projects and can offer tailored solutions to meet your specific needs. Alternatively, reach out to us via email, and we'll promptly respond.
Place Your Garden Arch/Trellis Order Today at HEIGER Australia:
Over the years, we've had the privilege of serving numerous satisfied customers who have left kind reviews on Google. Explore our gallery to witness the beauty and effectiveness of our garden products, and stay updated with valuable gardening tips and advice on our social media accounts.
Don't delay; place your Wooden Garden Arch order today, and we'll ensure it reaches you promptly, wherever you are and whenever you need it! Trust HEIGER Australia for high-quality garden arches that elevate your outdoor space and add timeless beauty to your garden.
"Wow, HEIGER's Jute Mesh really saved my backyard from turning into a muddy mess! Easy to install, and now my grass is lush and green. It's like a magic carpet."
"I ain't no landscaper, but HEIGER's Jute Mesh made me feel like one! Held up through rain and sun, my hillside's still standing strong. Money well spent!"
"Couldn't be happier with HEIGER's Jute Mesh. My plants are thriving, and it's eco-friendly too! A win-win for Mother Nature and my garden."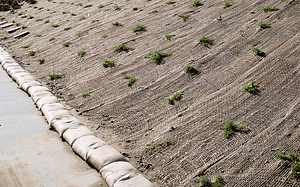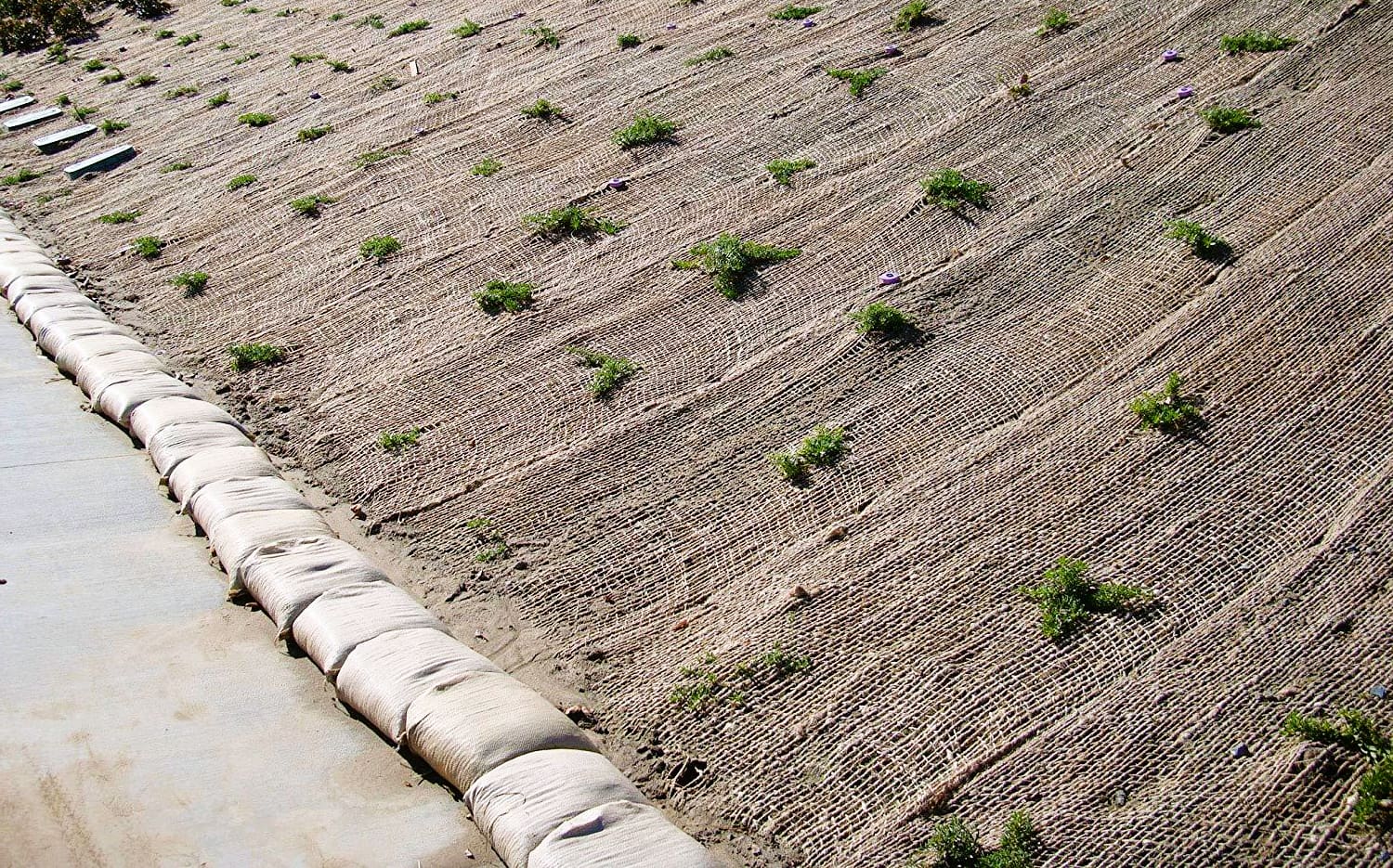 6 Easy Steps to Install Jute Mesh by Yourself
Read More »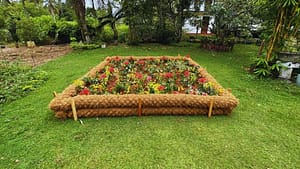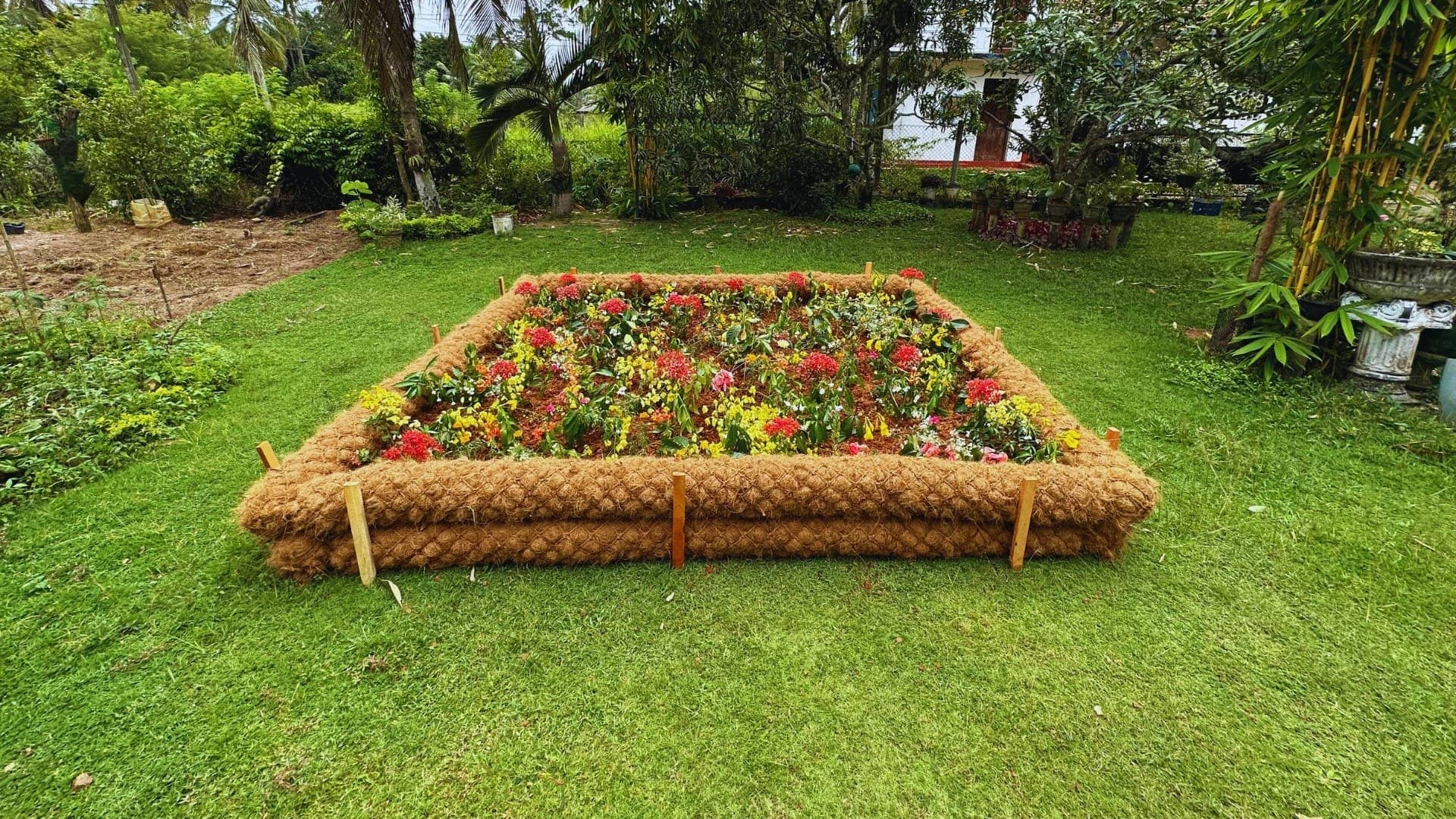 In this article, you will learn everything about building a raised garden bed using HEIGER Coco Blocks in the shape of an square.
Read More »
In this article, you will learn everything about building a raised garden bed using HEIGER Coco Blocks in the shape of an ellipse.
Read More »
Additional information
| | |
| --- | --- |
| Round Arch | Dimensions: 215H x 113W x 45D cm |
| Segmental Arch | Dimensions: 228.5H x 130W x 44.5D cm |
| Flat Arch | Dimensions: 214.5H x 107W x 40D cm |