Wooden Pegs – 900mm
$69.99
Looking for premium Wooden Pegs that stand the test of time? Look no further than HEIGER's hardwood timber stakes. Crafted from top-quality hardwood, these wooden stakes are the ultimate solution for all your landscaping and erosion control projects. Buy HEIGER Wooden Pegs from anywhere in Australia. Our wooden stakes are the top choice for professionals and DIY enthusiasts alike. They come in bundles of 25 wooden pegs.
Call 1800 434 437 (1800 HEIGER) For More Information
Description
Explore the features of Australian timber stakes!
Multipurpose Hardwood Stakes
Quality stakes for landscaping and erosion control!
Buy HEIGER wooden pegs online now!
Discover the many different ways you can use hardwood stakes and wooden pegs in Australian landscaping and erosion control below.
Buy High-quality Wooden Stakes Online 
For all  your landscaping and erosion control needs in Australia
At HEIGER, we understand the importance of quality when it comes to wooden pegs. Our hardwood timber stakes are the perfect solution for a wide range of applications, from installing silt fences to enhancing your garden's aesthetics. Crafted from premium hardwood, these wooden pegs are durable, versatile, and built to last. Explore the features and applications of wooden pegs below.
Key Features:
Premium Hardwood: Our wooden pegs are made from high-quality hardwood, ensuring exceptional durability and resistance to environmental factors.

Versatile Sizes: HEIGER offers a variety of sizes to meet your specific project needs. Choose from different lengths and diameters for a perfect fit.

Smooth Finish: The garden stakes feature a smooth finish, making them easy to handle and install without splintering.

Sustainable Choice: We source our hardwood from sustainably managed forests, promoting responsible and eco-friendly practices.

Multipurpose: HEIGER wooden stakes are suitable for various applications, from silt fences and coir logs to garden edging, raised garden beds, vegetable patches, sandpits, and play areas.

Weather-Resistant: Our wooden pegs are designed to withstand harsh weather conditions, making them ideal for both outdoor and indoor use.

Easy Installation: The pointed tip ensures easy penetration into the ground, saving you time and effort during installation.
Applications:
Our wooden pegs also known as hardwood timber stakes are incredibly versatile, catering to a wide range of applications:
Silt Fences: Use HEIGER timber stakes for secure and reliable installation of silt fences, preventing soil erosion and sediment runoff.

Coir Logs: These wooden stakes are essential for anchoring coir logs in landscaping and erosion control projects.

Garden Edging: Enhance the aesthetics of your garden with our wooden stakes, creating clean and defined garden borders.

Raised Garden Beds: Construct durable and long-lasting raised garden beds for your plants and vegetables.

Vegetable Patches: Support your vegetable garden by staking plants and protecting them from wind and pests.

Sandpits and Play Areas: Make your children's play areas safe and fun with these sturdy timber stakes.
Why Choose HEIGER Timber Stakes?
When you choose HEIGER, you're choosing quality, sustainability, and versatility. Our premium garden wooden stakes are the top choice for professionals and DIY enthusiasts alike. Trust HEIGER for all your landscaping and gardening needs.
Ready to Elevate Your Projects? 
Shop HEIGER Wooden Pegs Online Now
Transform your landscaping, secure your erosion control, and enhance your outdoor spaces with HEIGER's premium wooden pegs. Experience the difference in quality and performance today. Don't miss out – shop now and take the first step towards stunning and enduring results!
"I wanted a garden border that was more environmentally friendly than plastic or metal, and these coir logs were the perfect solution. They were easy to install and gave my garden a charming, organic look. Plus, they're biodegradable, so I feel good knowing I'm making a sustainable choice for my garden. Love them!"

"Coir logs are an excellent value for the price. You get a lot of material for your money, and they're easy to cut and shape to fit your specific garden design. They've saved me both time and money compared to more expensive edging options. I'm very satisfied with this purchase."


"I recently purchased them for my garden edging, and I couldn't be happier with the results. These are not only eco-friendly but also incredibly easy to work with. They added a natural and rustic touch to my garden, and they've held up well. Highly recommended for anyone looking to create beautiful garden borders."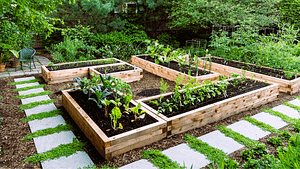 Elevate your gardening with the numerous benefits of raised garden beds!
Read More »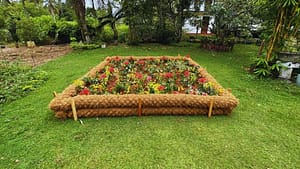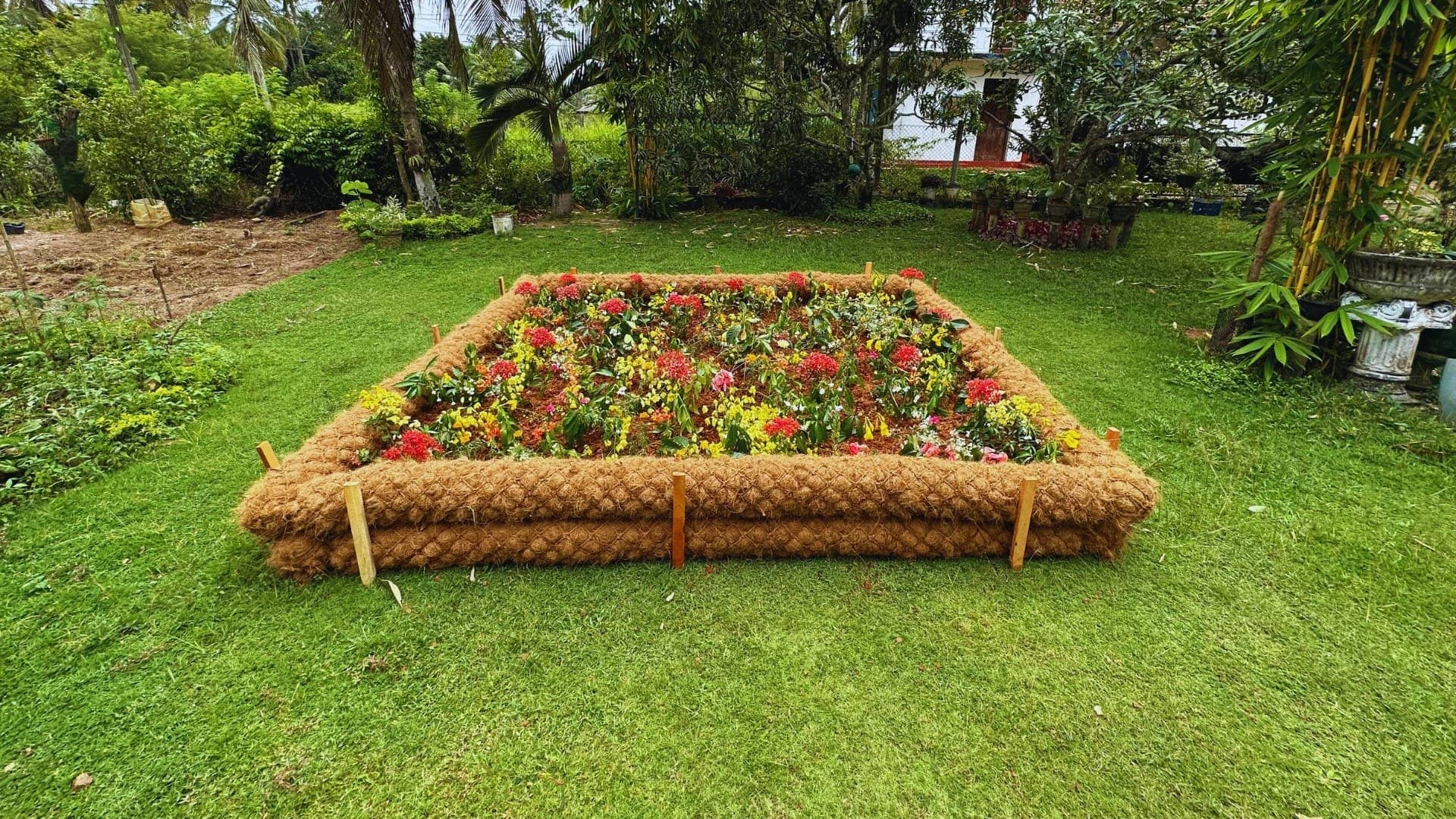 In this article, you will learn everything about building a raised garden bed using HEIGER Coco Blocks in the shape of an square.
Read More »
In this article, you will learn everything about building a raised garden bed using HEIGER Coco Blocks in the shape of an ellipse.
Read More »
Additional information
| | |
| --- | --- |
| Length | 900mm |
| Width | 50mm |
| Depth | 25mm |
| No. of Stakes | 25 Stakes per Bundle |