Silt Fence – 100m x 85cm | Green
$89.89
HEIGER Silt Fence is an erosion control geotextile designed to protect your environment. Crafted with high-quality UV-stabilized woven material, our Silt Fence offers exceptional durability and a life expectancy of approximately 2 years. Available in various roll sizes and vibrant colors for easy visibility, our Silt Fence is your answer to sustainable and efficient erosion and sediment control.
Out of stock
Description
Explore the features of Australian Silt Barrier Fence
The Versatile Silt Barrier Fence
Discover the applications of HEIGER Silt Fences
How to Install Silt Fences for Effective Sediment Control?
Our DIY guide will take you through 5 hassle-free steps.
Whether it's a site that requires sediment barriers and silt barrier fences, installing jute mats can be done hassle-free!
Looking for Silt Fences in Australia? Choose HEIGER Australia!
Discover the ultimate solution for sediment and erosion control with HEIGER Australia's high-quality, UV-stabilized woven silt fence products. Our products, designed for durability, come with an approximate 2-year life expectancy, ensuring long-lasting protection. Available in 3 roll sizes: 87cm x 50m, 87cm x 100m, and 87cm x 500m, our silt fences are offered in both high-visibility orange and standard green to meet your project's specific needs.
Unlock the Benefits of HEIGER's Siltation Fences
HEIGER's Silt control barriers are engineered for superior performance, providing robust sediment and erosion control. Here's why you should choose our silt fences:
Product Features:
UV-stabilized heavy-duty 100gsm material for extended durability.
Elongation of 15% for flexibility and strength.
Impressive CBR Puncture resistance of 300lbs.
Trapezoidal Tear resistance at 45 x 45lbs for reliable performance.
Available Sizes:
Length: Choose from 50m, 100m, or 500m rolls.
Width: 870mm.
For larger quantities or specific project requirements, please don't hesitate to reach out to us. Our dedicated team is committed to helping you find the best silt fence solution for your sediment and erosion control project.
Get Your Silt Fences in Melbourne at HEIGER Australia
In any project, time and budget are critical factors. At HEIGER Australia, we prioritize cost-effectiveness and prompt deliveries. With ample stock at our warehouse, your silt fence order will be processed and shipped promptly upon placement.
Our experienced team is always ready to assist you with your purchase. If you have questions or need guidance regarding the right siltation barrier products for your project, contact us today. We've worked with a wide range of projects and installations and can recommend the perfect silt barrier fence solution tailored to your unique needs. Alternatively, you can send us an email, and we'll respond promptly.
Place Your Silt Fence Order Today at HEIGER Australia
Over the years, we've had the privilege of serving numerous satisfied customers who have left kind reviews on Google. Explore our gallery to witness the effectiveness of our sediment and erosion control products and stay updated with valuable tips and advice for your projects on our social media accounts.
Don't delay; place your silt fence order today, and we'll ensure it reaches you promptly, wherever you are and whenever you need it! Trust HEIGER Australia for high-quality silt fences that protect your environment and meet your project's requirements.
"Wow, HEIGER's Jute Mesh really saved my backyard from turning into a muddy mess! Easy to install, and now my grass is lush and green. It's like a magic carpet."
"I ain't no landscaper, but HEIGER's Jute Mesh made me feel like one! Held up through rain and sun, my hillside's still standing strong. Money well spent!"
"Couldn't be happier with HEIGER's Jute Mesh. My plants are thriving, and it's eco-friendly too! A win-win for Mother Nature and my garden."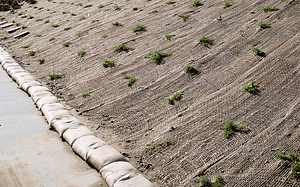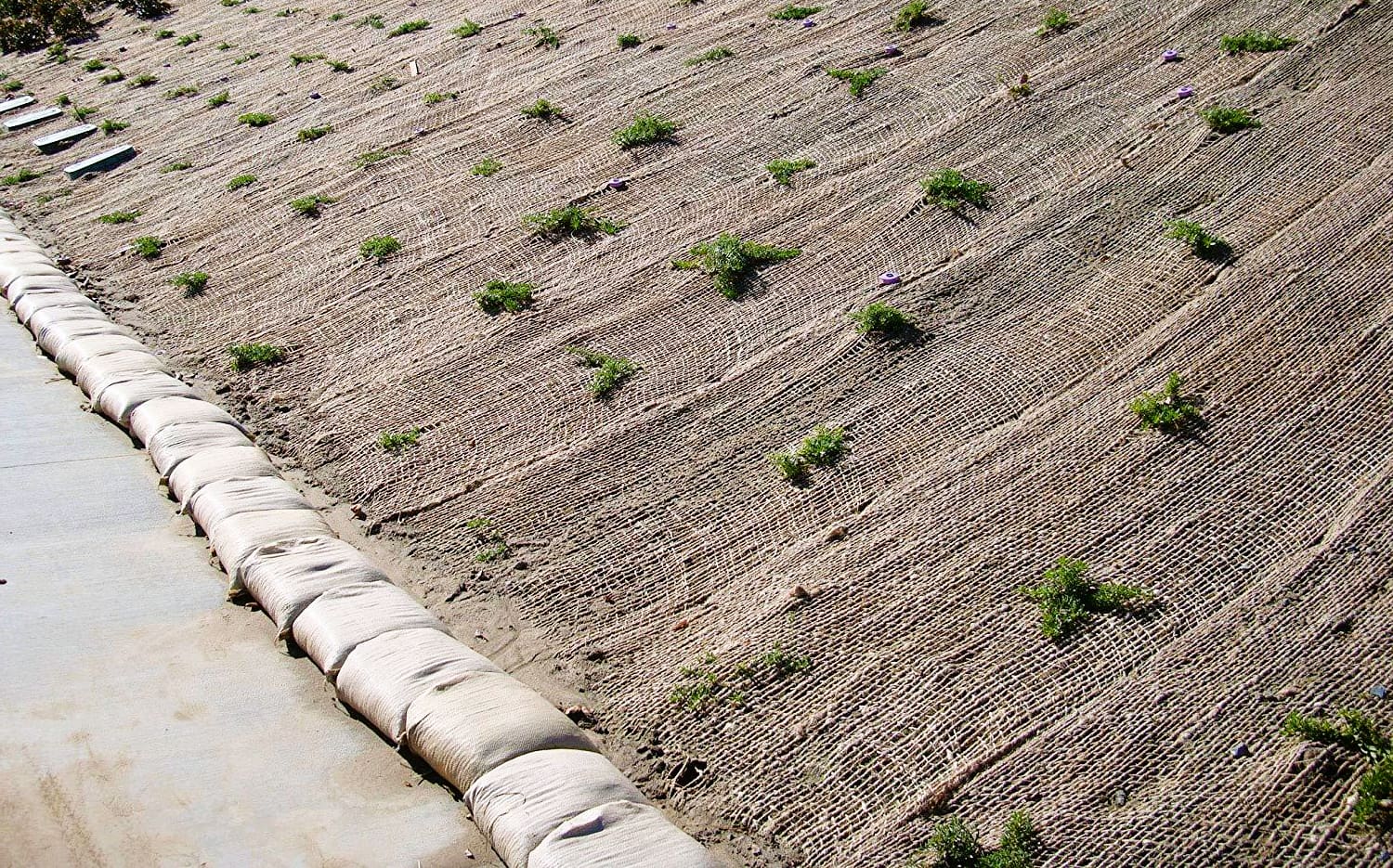 6 Easy Steps to Install Jute Mesh by Yourself
Read More »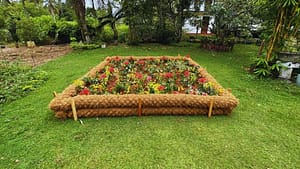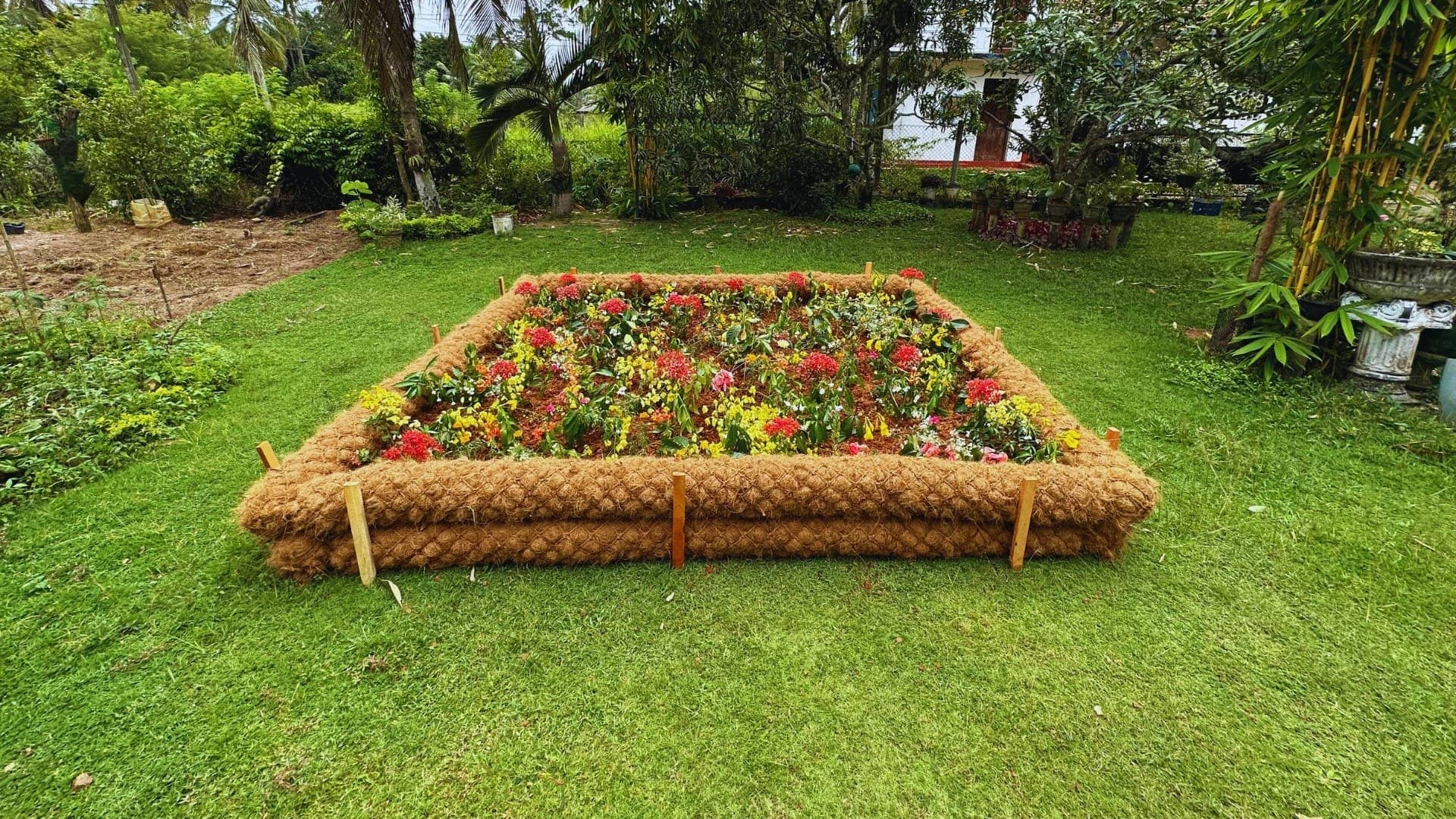 In this article, you will learn everything about building a raised garden bed using HEIGER Coco Blocks in the shape of an square.
Read More »
In this article, you will learn everything about building a raised garden bed using HEIGER Coco Blocks in the shape of an ellipse.
Read More »
Additional information
| | |
| --- | --- |
| Width | 85cm |
| Length | 100m |
| Colour | Green |
| Material | 100% virgin PP granules |
| Density (GSM) | 100 |
| CBR Puncture | 300lbs |
| Trapezoidal Tear | 45 x 45lbs |